Dr. Spencer
David L. Spencer, M.D. is a board-certified surgeon, fellowship trained in the subspecialty of orthopedic surgery, and co-founder of The Spine Center. He specializes in spinal surgery, and has spent his career advancing the field and improving patients' access to progressive treatments. His primary focus is lumbar surgery, including treatment of spinal stenosis, sciatica, back pain, and degenerative disc disease.
In 1978 he became the first fellowship trained orthopedic surgeon specializing in spinal surgery at Lutheran General Hospital. He began expanding the orthopedic surgery program in 1995, recruiting total joint surgeon Wayne Goldstein. Soon thereafter, he also brought in sports medicine physician Dr. Robert Patek and then hand surgeon Dr. Jeff Visotsky.
Dr. Spencer was also a member of University of Illinois teaching faculty, in the Department of Orthopedic Surgery. From 1977 until retirement from the university in 1999, he led the spine surgery division.
As a researcher, Dr. Spencer has contributed greatly to the field of sciatica treatment. His pioneering work relating to disc herniation related sciatica spearheaded clinical and laboratory research, eventually leading to chemonucleolysis treatment. He has also been at the forefront of advancing outpatient microdiscectomy surgery.
Dr. Bernstein
Avi J. Bernstein, M.D. is a board-certified surgeon, fellowship trained in the subspecialty of orthopedic surgery, and co-founder of The Spine Center. He specializes in lumbar and cervical reconstructive surgeries.
Dr. Bernstein attended University of Chicago Pritzker School of Medicine, where he earned honors throughout his education. He was also invited to join the prestigious Alpha Omega Alpha. He went on to UCLA Medical Center in Los Angeles, CA from 1985 through 1990, where he completed his orthopedic surgery internship and residency.
After completing residency, Dr. Bernstein began a fellowship program at State University of New York in Buffalo. The fellowship, under respected physician Dr. Edward E Simmons, focused on surgically treating complex spinal disorders. In 1991, upon completion of fellowship training, Dr. Bernstein joined the Lutheran General Hospital, where he has been practicing ever since. That same year, he and Dr. Spencer founded The Spine Center.
Currently, Dr. Bernstein is the Director of Orthopedic Spine Trauma and Vice Chairman of the Department of Orthopedic Surgery at Lutheran General Hospital. He is also an instructor with University of Illinois Orthopedic Surgery, teaching spinal surgery techniques to residents.
Dr. Bernstein has had an interest in medical innovation and technology throughout his career, twice earning patents for spine-stabilizing devices he developed.
Dr. Bergin
Christopher J. Bergin, M.D. is a fellowship trained, board certified orthopedic surgeon who has been practicing since 1999. He specializes in complex spinal treatment for patients of all ages.
Dr. Bergin attended Northwestern University where he completed undergraduate studies, and in 1989 he earned a biomedical engineering degree. He then earned his MD from University of Illinois College of Medicine in 1993. He continued at University of Illinois to serve his medical residency, which was completed in 1998.
After finishing residency, Dr. Bergin went on to Rush-Presbyterian St. Luke's Medical Center, where he completed the Chicago Spine Fellowship program. His training focused on the correction of complex spinal deformities in both adolescents and adults. The program included providing care for patients at Chicago's Shriners Hospital.
Dr. Bergin has a special interest in medical research, and maintains membership in the Scoliosis Research Society. Additionally, he is very active in the Global Spine Outreach, an international initiative that provides treatment for Cali, Colombia children with spinal deformities. He also shares his wealth of knowledge, frequently giving lectures to colleagues as well as teaching medical residents.
Dr. Fineberg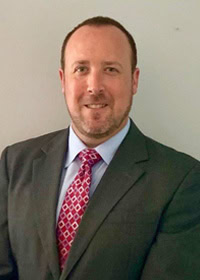 Steven J. Fineberg, M.D., is a fellowship-trained orthopedic spine surgeon specializing in complex and minimally invasive surgery of the cervical, thoracic and lumbar spine. His focus is on the treatment of patients with both non-operative and operative approaches when indicated.
Dr. Fineberg attended medical school at the Sackler School of Medicine at Tel Aviv University in Israel where he graduated as valedictorian. He then completed his orthopedic residency training at New York Medical College. He went on to Rush University Medical Center in Chicago where he completed a spine fellowship. During his fellowship he learned from renowned leaders in the field to perform surgery on complex spinal pathologies using both traditional open as well as minimally invasive techniques.
Dr. Fineberg is also an award-winning researcher. With an emphasis on patient safety and minimizing complications in spine surgery, his research has been presented more than 150 times at national and international conferences. He has also published numerous peer-reviewed articles and book chapters on minimally invasive spine surgery.