Please help us welcome our newest physician for the Spine Center, S.C. Dr. Steven Fineberg. Dr. Fineberg is a fellowship-trained orthopedic spine surgeon specializing in complex and minimally invasive surgery of the cervical, thoracic and lumbar spine. His focus is on the treatment of patients with both non-operative and operative approaches when indicated.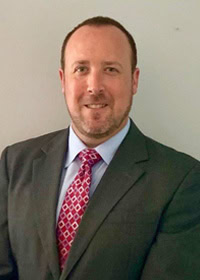 Dr. Fineberg attended medical school at the Sackler School of Medicine at Tel Aviv University in Israel where he graduated as valedictorian. He then completed his orthopedic residency training at New York Medical College. He went on to Rush University Medical Center in Chicago where he completed a spine fellowship. During his fellowship he learned from renowned leaders in the field to perform surgery on complex spinal pathologies using both traditional open as well as minimally invasive techniques.
Dr. Fineberg is also an award-winning researcher. With an emphasis on patient safety and minimizing complications in spine surgery, his research has been presented more than 150 times at national and international conferences. He has also published numerous peer-reviewed articles and book chapters on minimally invasive spine surgery.
Dedicated to advancing technologies, applications, and minimally invasive surgical techniques, Dr. Fineberg's goal is to further wellness and long-term health.
Welcome Dr. Fineberg!